Happening Here
A sense of community, cultivated by locals.
It's a happening place, with just the right amount of activity. There's always something going on in and around the District, from events and tastings, to festivals and meetups.

Yoga Summer Camp 2019 – TICKETS ON SALE NOW
June 14, 2019 @ 9:00 am

-

June 15, 2019 @ 6:30 pm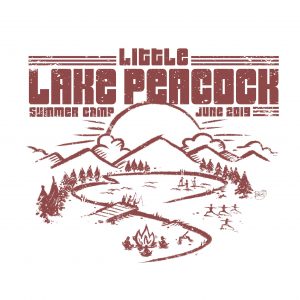 ATTENTION CAMPERS! Do you miss the days of having an actual summer? Of kicking off for a few days and getting all up in nature with crafts, songs, & NOT WORK!? Then Little Lake Peacock Summer Camp 2019 is for you! We are hosting a 2 day camp. No sleeping over though because we get that everyone has lives and this is intended as a mini-staycation with your favorite flock friends. All activities are at a Mead Botanical Gardens, Lake Jenny Jewel, and back at the studio in the Hourglass District.
June 14th and 15th, 2019
Friday/Saturday
2 DAY EVENT
June 14th 9am-6:30pm
June 15th 9/10am- 5:30pm with after-party
Itinerary
Friday 6/14
9am
Opening Ceremony at The Waterfront 4201 S Orange Ave, Orlando, FL 32806
9:15 am Paddleboarding or Yoga (A)
Yoga or Paddleboarding (B)
Paddleboards Courtesy of Lake Life Paddle
11am Lunch- self pay at Waterfront with full menu access & – FREE MIMOSA!
1pm Back at Studio
for Afternoon Art with Jenna Spurlock 2 Project Options
Break
4pm Meditation with Camp Counselors
5:30pm Restorative Yoga with Michelle Roy
Saturday 6/15
9am-10am Meet at Mead Botanical Garden Coffee and Breakfast- self pay with Talisman Cafe
10am Yoga with Lizzie and Ryan
11am ART- 2 project options with Jenna & other local artisans
12-1:30pm Lunch- The Sanctum- Sedona Bowls being delivered – Ingredients include Brown rice or quinoa, daily beans, roasted root vegetables, beets, corn & roma tomatoes topped with house-seasoned tempeh, baby greens, arugula, quick cabbage slaw, red onion, cilantro, pepitas, jicama, chili queso & creamy avocado ranch dressing. If in the event you do not want this, please BYOLunch. No discount applied for self lunch
2pm Yoga Nidra
3pm Head back to Studio
4-6pm Burn Ceremony/Live Music/Vendors/Smores/Local District Beverages
Tickets are $200 for 2 jam-packed days of not adulting! Only 30 spots available. Includes Camp Shirt. We will reach out to you for your preferred size. These will be unisex T's, very soft, and designed by famed Manhattan Artist Berry Villegas
NOTES: Tickets are non-refundable, non-transferable, non-resale-able. You must book under your own name. If you wish to purchase multiple tickets, please email the names of the recipients to info@peacefulpeacockorlando and let us know a time to call for your card info. Please be on time. Please let your instructors know if you have any concerns ahead of time. You cannot buy one day only but you can split with another student and each take a day. Please email info@peacefulpeacockorlando.com if this is your selected plan but also- being with friends is more fun!