Happening Here
A sense of community, cultivated by locals.
It's a happening place, with just the right amount of activity. There's always something going on in and around the District, from events and tastings, to festivals and meetups.

Valentines Evening Yoga Nidra with Janell Renshaw
February 14 @ 7:00 pm

-

8:15 pm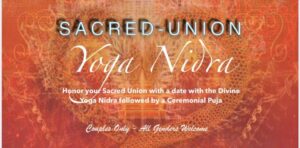 If a wait at a restaurant, fancy dinner, or box of chocolates isn't your thing- have we got a night for you!
Join Janell Renshaw for a Couples Yoga Nidra, followed by ceremonial Puja on 2/14 from 7-9pm.
This Valentine's Day, relate with your beloved in a new energetic way with the sublime practice of Yoga Nidra. Yoga Nidra is a deeply profound practice bonding you to the innermost part of your being, bringing you into harmony, stillness, peace, and oneness. Imagine you and you're beloved sharing this experience together. Letting go, genuinely sharing with one another the true sacredness of your union. Nourish, strengthen, renew your Sacred Union with intention and celebration.
What is a Puja?
A Vedic ceremony of reverence recognizing and celebrating the sacredness within us through the reflection of another. Couples will perform this guided ritual to each other honoring the love that each bring to the union.
What is Yoga Nidra?
Accessible to everyone. Yoga Nidra is sleep-based meditation practiced lying down comfortably, nestled under a blanket. Composed of breath, body, and mindful exercises to effortlessly allow you to enter a state of harmonious, restful peace. The practice draws your attention inwards, allowing our body to find its natural state of equilibrium (homeostasis). As we rest here, we become aware of our genuine, unified