Happening Here
A sense of community, cultivated by locals.
It's a happening place, with just the right amount of activity. There's always something going on in and around the District, from events and tastings, to festivals and meetups.

Rest and Replenish: A Candlelight Yoga Event @ Peaceful Peacock
October 5, 2019 @ 8:00 pm

-

10:00 pm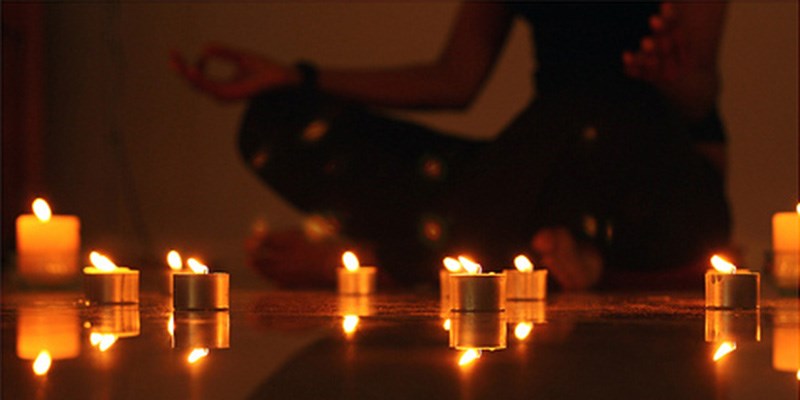 An evening of movement and mindfulness to the sounds of live acoustic music.

This 80-minute class will include a traditional grounding and preparation for movement with pranayama (breath work). Moving into a gentle Vinyasa-style flow (linking breath to movement) that is ideal for all level of yoga experience and capabilities. The gentle flow will be a mixture of asanas and meditative movements to the beautiful sound of the live music. Flowing though the event we will conclude with a short restful meditation, then retire to our parking lot for-

Afterparty
– Food Truck
– Refreshments from Hourglass District Neighbors
– Vendors featuring yoga wear, art, and craft-made goods
– Bring your tailgate chairs or blankets and hang out.
– Music

This special event is unlike any other yoga class you've ever attended. Enhanced with the soft glow of warm candlelight, calming music, and surrounding you with aromatic blends in the air, Candlelight Vinyasa may bring you to a deeper, more relaxed and connected state of mind than you ever thought you could achieve. Getting to hang out with your fellow yogi friends after class, deepens our community and makes for a fun Saturday night!