Happening Here
A sense of community, cultivated by locals.
It's a happening place, with just the right amount of activity. There's always something going on in and around the District, from events and tastings, to festivals and meetups.

Orlando – Yoga for Children with Autism and Special Needs
October 25, 2019 @ 9:00 am

-

October 27, 2019 @ 5:30 pm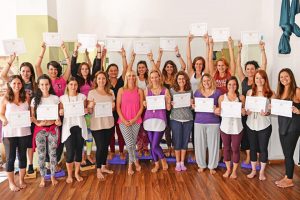 Asanas for Autism and Special Needs – Yoga for Children with Special Needs; October 25-27th at The Peaceful Peacock
This 25-hour Yoga Alliance Registered course offers fun, hands-on and effective strategies for teaching yoga to children of diverse abilities. Participants will learn tools to support children ages 5-17 with self-regulation, body awareness, social skills, expression of difficult emotions, language and communication and so much more! Learn strategies, supports and modifications to teach yoga to children with ADD, ADHD, Autism, Down Syndrome, Prader-Willi, Williams Syndrome, Cerebral Palsy, sensory integration difficulties, language processing difficulties, developmental delays, limited mobility, anxiety, behavioral challenges and more!
Dates: October 25th-27th, 2019
Location: The Peaceful Peacock- Resource & Training Room
Times:
Friday October 25th 9:00-5:30 pm
Saturday October 26th 9:00-5:30 pm
Sunday October 27th 9:00-5:00 pm
Cost: $695 – includes registrations costs, manual and materials necessary for training.
Early Bird Registration: $600 if application and fee is submitted by August 25th, 2019
This Training is Great For-
• Yoga Teachers
• Pediatric Physical Therapists
• Occupational Therapists
• Speech Therapists
• Behavior Specialists
• Mental Health Practitioners
• Educators
• School Psychologists
• Therapists
• Pediatric or School Nurses
• Parents
• A.P.E./P.E. Teachers
• Anyone who is passionate about sharing the benefits of yoga with children of all abilities.
Participants Receive
• Playful and Passionate Connection with like-minded community
• Comprehensive Manual, Resource List, Book – Asanas for Autism and Special Needs – Yoga to Help Children with Their Emotions, Self-regulation and Body Awareness & Certificate of Completion.
• 25-hours packed full of Learning, Yoga Lesson Plans, Games, Songs, Stories, Partner and Group Activities.
• Anatomy & Physiology, Precautions and Contraindications related to children with special needs.
• Creative, Fun and Safe suggestions for Asanas (physical poses), Pranayama (breathing strategies) and relaxation and mindfulness activities.
• Suggestions for Props, Modifications, Adaptations, Tools and Supports to meet the needs of diverse cognitive and physical abilities
• Chair Yoga for "yoga breaks" and for children with limited mobility
• Positive Behavior Strategies
• Trauma Sensitive approach
• Poses and breathing strategies to support self-regulation, sensory-processing and expressing/releasing difficult emotions
• Suggestions for how to structure classes and lesson plans for groups with diverse needs.
Participants Also Receive:
A signed copy of Shawnee Thornton Hardy's book, a manual, a Certificate of Completion in 25-hours of Yoga for Children with Special Needs (upon completing the requirements of the course) and %20 off the C.A.L.M.M Yoga Toolkit.
ABOUT SHAWNEE
Shawnee is a C-IAYT – Certified Yoga Therapist, M.Ed., 500 E-RYT and RCYT (Registered Children's Yoga Teacher). She is the Founder of Asanas for Autism and Special Needs and the Founder/Director of Yoga Therapy for Youth Teacher Training Program. Shawnee has worked with children and adults with autism and special needs for over 19 years. She has specialized in working with children and adults with significant cognitive and language delays, sensory processing deficits, as well as severe behavior challenges. Shawnee works with private clients of all abilities to facilitate health and healing. Her goal is to bring the experience of yoga to all individuals no matter their differences or challenges. She wrote and published a book, Asanas for Autism and Special Needs – Yoga to Help Children with Their Emotions, Self-Regulation and Body Awareness and is the creator of the C.A.L.M.M Yoga Toolkit. She started a Yoga School through Yoga Alliance in order to train others in yoga approaches to support children and adults with autism and special needs and travels globally to share her teachings. Shawnee is dedicated to helping support youth and adults in developing strategies to cope with stress in order to live happier, healthier more peaceful lives.
Shawnee has led several workshops at major conferences both in the US and Internationally and has written for and has had her work featured in several magazines and online resources such as Yoga International, Yoga Digest, Autism Parenting Magazine and Embody – The Magazine of Complimentary Therapists based in the UK.
Testimonials
"This weekend was anything short of incredible! I had always imagined incorporating yoga into my occupational therapy practice but couldn't find an effective way to do so. The Asanas for Autism program has such creative and unique adaptations and activities that I've already seen the children I work with respond to! On top of learning so much to better help children, I have gained so much love and knowledge to give my own soul nurturing and love. And without that, we cannot provide the same for the kids we interact with. Simply put "The answer is yoga." Thank you Shawnee for spreading your love and light!"
Erin – Occupational Therapist
"I learned so much in Shawnee's 25-hour training. Her passion for her mission to give the gift of yoga to children of ALL abilities just oozes out of her, and it's contagious! Her knowledge of yoga combined with her amazing creativity (and all of her props!) had us spellbound throughout the weekend, itching to get started with our own students. I'm so excited to share her incredible work, and know I am forever a better person because I crossed paths with Shawnee."
Amy- – Educational Therapist
NOTES:
Registrations are NON-REFUNDABLE. There are limited spots and by purchasing and not showing, you take away some else's chance of attending. There are absolutely no cancellations allowed 2 weeks outside of training date. If you have to cancel please email
info@peaceafulpeacockorlando.com