Happening Here
A sense of community, cultivated by locals.
It's a happening place, with just the right amount of activity. There's always something going on in and around the District, from events and tastings, to festivals and meetups.

Last Breathe to Heal of 2018!
December 11, 2018 @ 6:30 pm

-

8:00 pm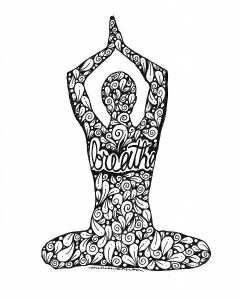 Find well-being with on of the most powerful tool our bodies have – the power of controlled and conscious breath. This workshop is based on the Inner Axis System created by Master yoga teacher and writer Max Strom. Inner axis now being embraced by mental health counselors, doctors, and large corporations for its effectiveness in reducing stress, anxiety, depression and grief. These sessions will provide the foundation to your own breathing practice.
Guided by Holistic Health Coach Maria Marcano, a Certified Inner Axis teacher and breath coach, the classes will be 90 minute foundational sessions using an approach to breath and movement geared towards the health of the nervous system. No yoga experience is required
What you will gain:
Conscious breathing is known to improve the oxygenation of the blood and brain, mental clarity, lung capacity and strength, focus and concentration, coordination, physical stamina, balance, sleep and digestion among other health benefits.
During these small semi-private sessions you will learn techniques of breathing, movement & living philosophy that will remove current blockages from excess stress, anxiety, low energy and other misalignments of our modern lifestyle.
There are only 7 Spots available for this semi-provate session. register in advance here
https://www.paypal.com/cgi-bin/webscr?cmd=_s-xclick&hosted_button_id=S7EYEEJ6F74XJ
What to expect:
Inner Axis is a daily life practice.
It is for everyone who desires inner health as well as physical health.
Inner Axis utilizes breath-­based movement, inspiring visualizations, and immediately effective relaxation techniques.
Inner Axis is a breathing system accompanied by postures.