Happening Here
A sense of community, cultivated by locals.
It's a happening place, with just the right amount of activity. There's always something going on in and around the District, from events and tastings, to festivals and meetups.

21-Day New Year Nutrition Reset with Cera & Maria
January 5 @ 1:00 pm

-

3:00 pm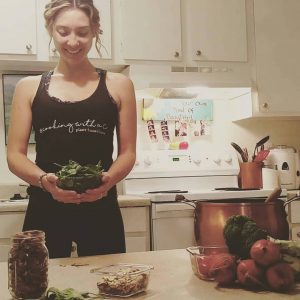 Ready to make 2019 start clean? We know that in January you'll get bombarded with diet plans and deprivation programs to "fix" everything you ate or gained after the holidays. This Reset is not like that. It is the anti-diet. This is all about nutrition, pure foods and self care in a community support format.
Join us for a New Year's 21 day Nutrition Reset
Peacock Instructor and Certified Health Coach Maria Marcano, along with flock friend Chef Cera Casey will be leading your through a 2 session in-studio, 3 week at-home reset program developed with you in mind! This lifestyle pause and pivot plan covers nutrition, energy, sleep, and self-care- all in one supportive bundle!
Starts Jan 5th: Launch party at The Peaceful Peacock
1-3pm
Ends January 26th – With yoga & prizes at The Peaceful Peacock
1-3pm
What's Included?
-10 day recipe-plan
-Flex recipes
– Discount purchase on your Purium 10 day Organic superfood nutrition reset including gut repair supplements
-Ongoing Health Coaching & Chef Consults
-Group Support
-Exclusive access to environmentally conscious solutions
-Social Media Challenges and Yoga Attendance 5x Challenge for exclusive Prizes
-Your Yoga Class on 1/26
Please Save Your Spot Today!
Cost assessed only at first session.
$30 per participant
To gain a head start and get your optional reset materials ahead of time – please visit https://ishoppurium.com/
Enjoy 25% off when you buy a 10-day Transformation Bundle.
CODE: PLANTBASEDLOVE at checkout
Questions welcome too at info@peacefulpeacockorlando.com